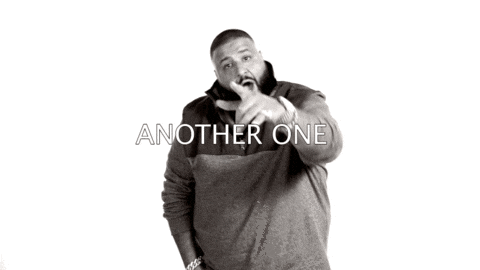 That's right – I did another one! This weekend marked my third Ironman VR experience. This was the second sprint tri simulation. The challenge consisted of a 1.5K run, 20K ride, 5K run.
I was hoping since this was my second sprint tri simulation, that my time would be the same if not a little better, but actually, it was about 7 minutes slower. Disappointing, sure, but I wouldn't have changed one thing about it. I will tell you why as I relive each activity in the challenge.
1.5K Run
This was arguably the most extra way to do a 1.5K run. But I will let you in on a little secret about me…once I set my mind to do something, rain or shine, I get it done.
I knew I wanted to break apart this VR series, instead of completing it all in one go like last weekend. My plan was to do the 1.5K run and ride on the same day with the 5K the next day. So that left me with completing the 1.5K run on Saturday. And guess what. The weather forecast Saturday was torrential downpour. Did I postpone my run to Sunday? Psh, what fun is that? Nope – I suited up in my best rain deterrent gear and headed out.
This was the only event in which I beat my prior time (the rain is a great motivator). Bested it by a minute and in pouring rain. Something to be proud of!
20K Ride
The ride was fun and challenging for a couple of different reasons.
It was my first Zwift experience (makes a heck of a difference when you can't coast down a hill!)
I rode my mom's Felt tri bike
I had just run a dang fast mile in a torrential downpour
Zwift was so much more challenging than I anticipated. It was both my first time on a smart trainer and off my Litespeed bike. I think it's criminal that you can't coast. It was a tough ride for sure. The time was nearly identical to my first 20K ride outdoors.
5K Run
Ok so I will just put it out there that I had big plans for this 5K. It was going to take me 28 minutes and I was going to feel like a champ. That absolutely did not happen, but for a few reasons.
Some of which are: I was up until 3am the morning of helping my brother with a project, Zwift really kicked my leg's into sore mode and the absolute worst one – the weather. It was one of those really sunny days after a downpour and the streets are even sweating and you are breathing thick air and let's just put it out there…It's the worst weather ever. And I can't forget this, my family made me laugh so hard before running that my abs were sore and I was out of breath. This kind of laughing followed me for half the run coming from series a reality series worthy family. Note to race creators: comedy 5Ks will yield the slowest times ever recorded.
All done
Although it was not quite the amazing time trial I was hoping for, I had so much fun getting to complete this one surrounded by my family and I wouldn't change a thing. Check out some of my favorite moments below!
Even more videos of the rain run are up on my instagram (@watchalextri).